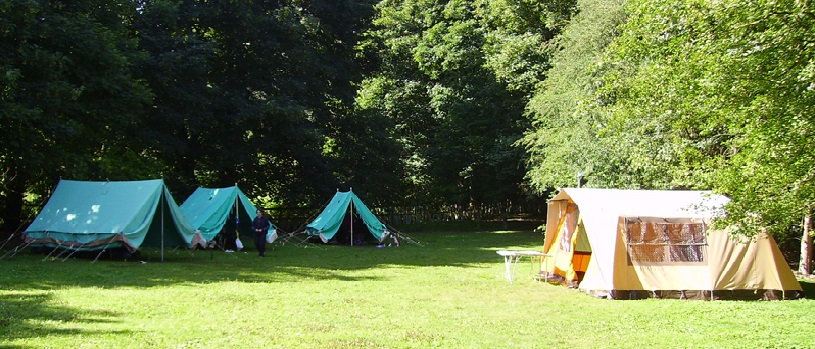 Travelling a long distance? Bored after exams? Club summer camp? Cheaper trains?
Whatever the reason we thought we'd offer something a bit different and that means extra nights either side of rally! For just £6 a night you can arrive anytime from Monday the 18th and stay as long as Friday the 29th. The nights of rally are included in the price as normal.
The Rally Committee will be organizing a post-rally pub crawl on the Sunday night!
How does it work?
If you've got any more questions contact us and we'll get back to you.
Pick any extra nights when you book on.
Make arrangements to get to/from the site on those days, it's only a short walk from Newmarket Station to the site.
We'll provide a mess tent, stove and gas for everyone to share. There'll also be a cool box, ice packs and a freezer. You provide food and personal tents.
Bring everything you normally would for rally, plus some extra clothes! There are showers available.
Everyone on site will get an email so they can organize activities or food as a group if they want, or do your own thing.
It's camping only during these extra nights.
We'll complete the nights away notification, if you're planning any adventurous activities the organisers should send an adventurous activities form for that activity to notifications@ssago.org and tell us about it!
We'll need to know the final numbers on site by 3am 14th June so make sure you have it booked before then.
What is there to do?
We had to cut out lots of fun activities as there just isn't enough space, here's some ideas for things you could get up to... Some of these require getting the train into Cambridge (£7.40/£4.90 with railcard) or driving, we'd recommend going 10 miles to Newmarket Road Park and Ride (free parking with a bus ticket) then getting the bus into town (£3 return/£8.50 up to 5 person group return) as parking centrally can be expensive and difficult.
Low Cost
Plan a hike, from the site you can walk to Devil's Dyke, a site of scientific interest, drive to Thetford forest. We'll provide some local maps to make sure you don't get lost!
Visit the university library, you can even see the CUSAGC archives while you're there. There's lots of other free museums too.
Feel philosophical at Wittgenstien's grave.
Play a game of netball or badminton on site
Show off your circus skills with some diabolos, plate spinners and juggling balls on site.
Go geocaching at the campsite, in Newmarket or in Cambridge. All have a range of caches and Cambridge is known for tricky puzzles caches.
Ask the Ducktator nicely and he may come and run spoon carving or bowl making.
Try your hand at bivouacking and build shelters and sleep in them.
Backwoods cooking contest on site. Why not ask us to judge? (especially if you can cook well)
Try one of the rally activities again!
Higher Cost
Head to the West Stow Anglo-Saxon village (£6/£4 students) see the village or just hike around the surrounding nature reserve.
Try the microbreweries and gin distilleries of Mill Road in Cambridge.
Walk to the National Horse Racing Museum in Newmarket. (£12)
If you're here on the 28th head to the races for a day. (from £12)
Drive to the imperial war museum near Duxford. (£17.10/£13.70 student)
Explore the museum of computing history. (£8/£7 student)
Get tickets to see the footlights end of year show (£9-15) or a whole other range of student shows at the ADC theatre, there's everything from reminisces about 90s schooling, Jamaican Grandmothers and improvised bank heists on offer (£5-8).
Pub crawl from the site around Newmarket.
Get the train to Bury St Edmunds (£7.90/£5.20 railcard) and explore the Moyes Hall Museum (£4/£2 student), the abbey ruins and gardens (free) or a Green King Brewery Tour (£12).
Run your own activity
We're hiring a large range of equipment for the weekend, if you'd like to use it too we can let you know a price to extend it! We've got lots of good deals we can pass along. Water activities require transport to an off site facility and punts are in Cambridge. We'll also bring some local maps so you can plan your own hikes.
Archery - up to 12 bows. £1.50/person/shoot. The site offers 90 minutes of instruction for £45 (including equipment) for groups of up to 12.
Air Rifles - up to 8 rifles including pellets. £1.50/person/shoot.
Slacklining - 15m line. £3/day.
Water Activities - Contact us to discuss. Equipment includes kayaks, canoes, rafts, bell boats and paddleboards. This is subject to the group having availability and will be offsite, expect around £15 a person like the rally activity.
Punting - Contact us with dates and times you are interested as there is very limited availability. You can also hire punts from Granta or Scudamores and they're much cheaper online in advance (and don't forget student discount!).
Minibus - 15 or 17 seater. £0.80/£0.90 a mile £30/£40 minimum a day.
You'll need to have an Archery GB permit to do archery on site and a NSRA Youth Proficiency Tutor's Diploma, NSRA Range Conducting Officer qualification or higher, NSRA Club Instructor's Certificate or Armed Forces qualification to do Air Rifle Shooting on the site even though it's not needed for SSAGO. You'll need to be over 21 and have had your licence for 2 years and received no points for driving our minibus.
Who's Interested?
Might you be interested in extending your Rally stay? Individuals and clubs are both welcome!
You can show your interest (no commitment) using the button below.
| | |
| --- | --- |
| | Oli Bills |
| | Jack Furby |
| | Jenny Dobb |
| | Rachel Arrowsmith |
| | Mythili D K |
| | Ruth Adamson |
| | Bethany Powell |
| | Joe Barnes |
| | Oliver Appleby |
| | Lexie Massie |