The Manor (Campsite)
The Manor is located at Sherratt's Wood Scout Camp, Morrilow Heath, Leigh, Staffordshire ST10 4PF.
Unfortunately we are not able to offer indoor accommodation.
If arriving by car a satnav may not lead you directly to the campsite when using the postcode.
Below is the location of the campsite and where the postcode may take you.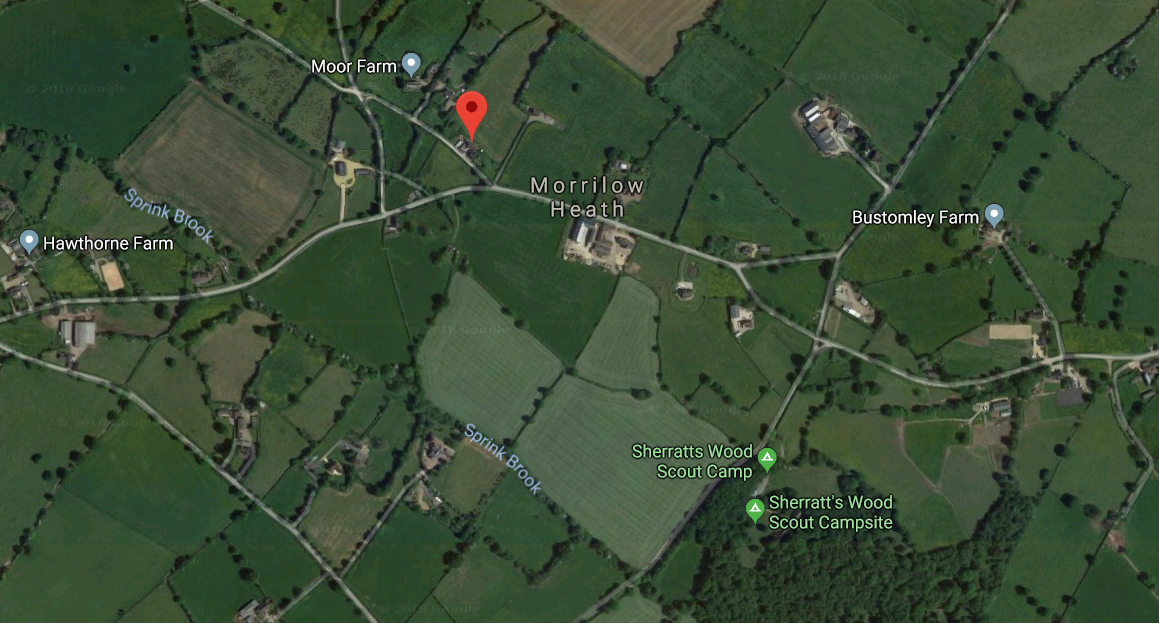 If wanting to arrive by train, a pickup will be available from Blythe Bridge train station. If you would like a pick up please let us know at soc.ssago@keele.ac.uk, or let Reuben Cone or Maria Glover know via Facebook :)
If you experience any issues in the booking process, please contact webmaster@ssago.org.