Basecamp

Survival Rally 2020 has been cancelled due to coronavirus.
Got those summer blues? Well good news, because UOBGAS an PLUGS are (no longer) hosting the best rally in SSAGO history (this summer).
We'll (won't) be you on watery adventures, (not) touring you around historic Roman cities (don't tell Bath), and helping you survive deepest darkest Gloucestershire (nah). We'll even be giving lessons on making your own Rabbit Stew from scratch (sorry, no)!
As if that wasn't enough, our assortment of fantastic home-cooked meals, high quality camping arrangements and guaranteed exceptional vibes will make this an unmissable camp (again, false).
If you're tired of the obscene complexities of everyday life (I am, but this is cancelled so we can't help with that); the soullessness of university study (oh well); the grim reality of British politics and the slow inevitablity that everything you once loved no longer brings you any joy, then come Back to Basics with us this summer (this rally has been cancelled, so maybe try therapy instead)!
Survival Rally will (most certainly not) happen this summer, from 11th to the 13th September at Cranham Scout Centre, Gloucestershire.
(Don't) Book your spot soon.
#KeepCalmAndRallyOn
---
Activity of the moment
A sneak peak at one of the many activities to do at Rally!
Baby Bushcraft Challenge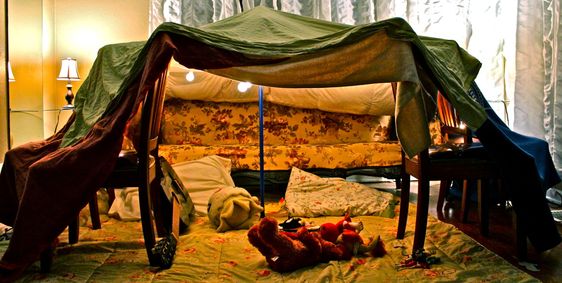 For the less adventurous among you, this activity features blanket fort construction, as well as a number of "sweet" projects. Fairy lights are mandatory. Feel free to bring your own blanket, pillows and teddies.
Cost: £0.00
Spaces remaining: 12/12
If you experience any issues in the booking process, please contact webmaster@ssago.org.