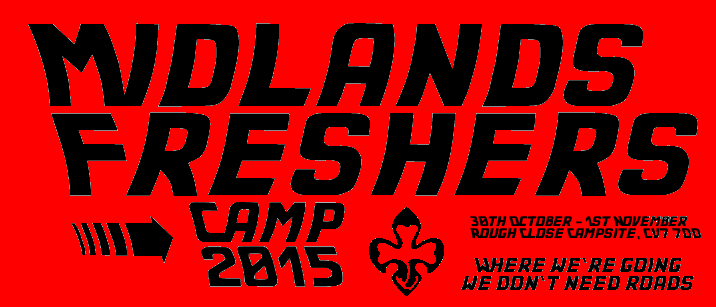 Welcome to Midlands Freshers Camp
There'll be pioneering, smores, fire, archery, pumpkin carving, a Back To The Future fancy dress theme (take as seriously as you like!) and much more....
The camp will be held Rough Close Campsite
Tanners Lane, Berkswell CV7 7DD
The cost will be £25 or £18 depending on whether you stay until Sunday afternoon or Saturday afternoon. This includes all meals from Friday dessert through to lunch on Saturday or Sunday, activities and camping fees! Please just book on the activities page which option you want.
Payment can be made either in cash or cheque at the camp. Please make cheques payable to:
University of Birmingham Guild of Students
If you experience any issues in the booking process, please contact webmaster@ssago.org.