Aber Life
Hello, and welcome to Aberystwyth!
We're delighted to welcome you to our little town for our event, and we hope you have a fantastic time here!
To help you make the most of your time here, we've created this little factsheet for you, full of history and local information which we hope you find useful! To very briefly answer any questions you might have:
The sun comes out sometimes, and we promised we tried to book it for you (but it's not an open day soo...)
There ONE 'spoons and it lives by the train station.
We have two main nightclubs - Pier Pressure and Yokos. Fun fact: Yokos isn't called Yoko's, but we're certainly not calling it "Why Not", and Pier is, well, on the Pier.
The best hangover cure is Sophie's - this lives next door to Tesco Express. (btw they serve a cracking breakfast ;) )
There's three main beaches (North, South and Tan-Y-Bwlch) and three main hills (Consti, Pen-dinas and Penglais), and 52 places to buy alcohol (but don't try these all in one night! )
If you need any of us over the weekend, we're probably only within walking distance of where you are, so just give us a shout and we'll try and help 😊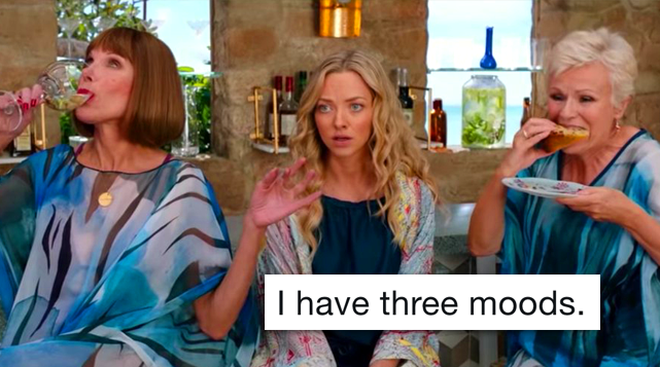 As you may have already spotted, we're small, but there's plenty to do here! If you're not taking part in our activities, then there's still loads to see, we recommend:
Kicking the Bar! An age-old tradition which involves walking the length of the prom and then kicking a rather inconspicuous looking bar at the base of Constitution Hill! See if you can find out the story behind this one....
The Castle, built in 1277 during the First Welsh War. Not only has it got a great history, but it also has a great view of both North and South Beach and provides some excellent Instagram backgrounds
The Starlings. If you're lucky, you might get to see the huge swarm of starlings that dance through the sky around sunset every night, landing under the Pier on North Beach. This is especially spectacular if you catch them during one of our epic sunsets ( usually around 8PM in April! ) The best places to see this are particularly focussed around the Pier, but anywhere along North Beach is perfect.
Constitution Hill, which provides the best view of Aberystwyth in town! Whether you walk or get the train is up to you, but either way, you're guaranteed a fab view across the town and out across the Irish Sea.
If you have a car it is definitely worth heading out to see the Red Kite Feeding at Bwlch Nant yr Arian at 2pm GMT or 3pm BST.
Being a small town, we thrive on independent businesses
You won't find many chain stores or big firms here, but that just means there's lots of hidden gems to find! It does also mean that you can't call an uber and you won't find a big supermarket late at night so here's a few things to consider:
Our main supermarket (Tesco) closes at 11pm, after that we only have one 24 hour shop (spar) on Terrace Road
If you need a taxi we have 2 ranks, one next to the station (usually cars waiting during the day) and one at the top end of town, near the clock tower (for night time)
If you want a coffee why not try out one of our many independent cafes such as Sophies (great milkshakes!), Mikey's, Cariad, Tasty, Sophie Bach (our dog cafe!) and many many others
We have 2 cinemas, both of which are independent. One is on campus in the arts centre and the other, Commodore, is in town and a real treat. Some describe it as having just walked out of the sixties, it really is unique to Aber!
If you're feeling peckish, then Aber has some fantastic local restaurants and cafes. Along with many others, we recommend
Inn On the Pier, does fab food, a good tea and coffee selection with a fab view. I'm hoping you can find it.
Tatws (en. Potatoes):- arguably the cutest little food bar in town. It's a little potato bar selling all things potato and can be found on Pier Street
The Glengower – found on Victoria Terrace (top end of the seafront)
Fusion King:- found on Eastgate, it's good for if you don't know what style of food you are in the mood for
Bar 46 :- brilliant for burgers and bar food, and they have a great cocktail menu too! Find them at number 46 Bridge Street
The Hot Bread Shop: If you are in the mood for a sandwich or a snack this is a tiny independent Bakery that makes everything fresh. Bring cash. Found on the corner of Chalybeate Street and Cambrian Place.
Some basic rules for safely having fun in Aberystwyth.
As a small seaside town we also have a few unique risks, some serious and some seem more trivial but are definitely worth being aware of! Please be aware of the sea.
Mind the Seagulls, especially if you have food!
Beware of the sea, particularly at night and after a drink or two, it is not as friendly as it looks
Sometimes the sea and beach get confused and try and join us on the prom, be careful near the seafront if it's rough
Cliffs can be deadly
If you get in to trouble, or see someone else in trouble, please just call the police. And then us. Diolch.
This is worth a listen, a comedic take on life in Aberystwyth: BBC RADIO PLAYER
If you experience any issues in the booking process, please contact webmaster@ssago.org.