Leeds "Around the World" Rally
16th - 18th June 2017, Bradley Wood Scout Campsite
Leeds Around The World Rally has been in the pipeline for quite a while. The idea was first proposed by 2 of our members during our Explorer Belt expedition to Luxembourg in 2015, and now, almost 2 years later, (and after managing to convince a few more members to come on the journey with us), we're pleased to announce that it's time to get your passports and boarding passes ready because Around The World Rally is almost here!
For those among us who are unsure of SSAGO Rallies, they are held three times a year by societies all across our great nation. It's a chance to visit new places and meet new friends, or visit familiar places and meet with old friends.
Want to find out what happens at a Rally? Here's the story from the last Space Rally. If it's your first Rally, don't forget to read the Attending your First Rally factsheet.
Make sure you join the facebook event here too for more regular updates!
---
There are 168 members currently booked on from 25 clubs.
The most recent person to book was Anna (Guest).
Booking Information
12/04/2017 16:00 to 01/06/2017 00:59: Early bird booking [£25.00]
People book on at £25!
01/06/2017 01:00 to 11/06/2017 00:59: Booking [£28.00]
Rally booking
11/06/2017 01:00 to 15/06/2017 00:59: Late Booking [£30.00]
Last chance to come to Rally!
Activity of the moment
A sneak peak at one of the many activities to do at Rally!
Long Hike – Yorkshire Three Peaks Challenge
Full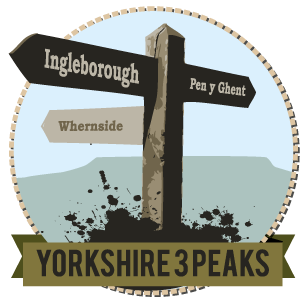 Don't just travel around the world, see all of it from the top of the Yorkshire 3 peaks, Pen-y-ghent, Whernside and Ingleborough. With a distance of 24 miles and an accumulated 1.5 km assent, this hike isn't for the faint of heart. It will be a super early start and a good level of fitness is essential - you should also complete some training for this activity prior to rally.
Cost: £0.00
Spaces remaining: 0/10
If you experience any issues in the booking process, please contact webmaster@ssago.org.