Space Rally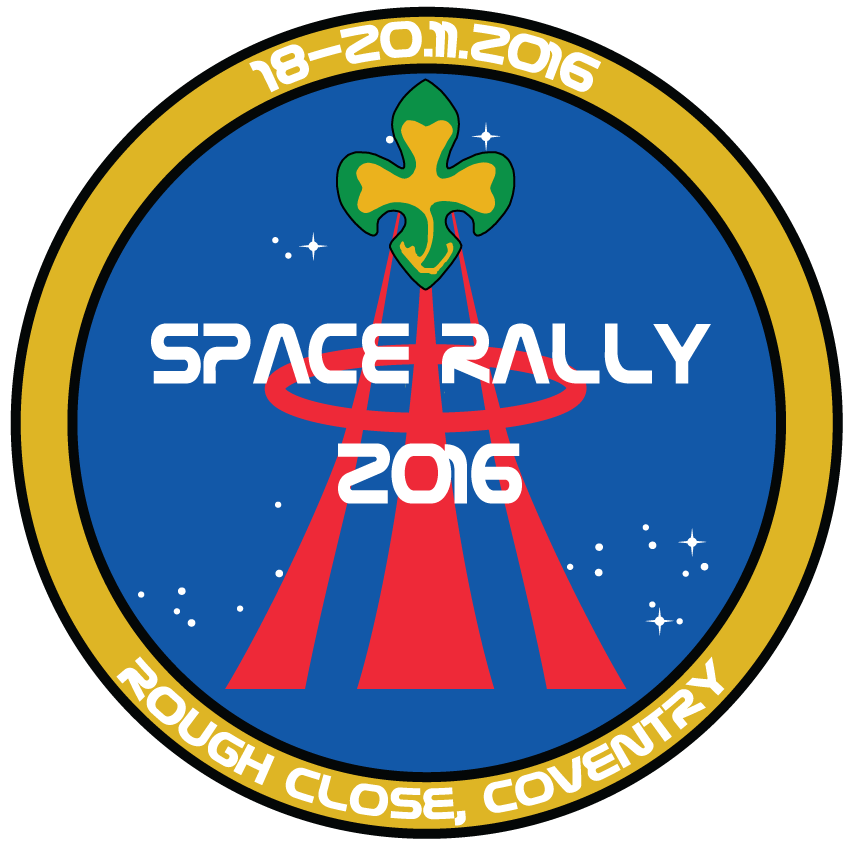 Welcome to Space Rally! On the 18th-20th of November, prepare to launch yourself into the most out of this world Rally you've ever seen! With special missions like a trip to the National Space Centre, space themed pub crawls and Space Cadet Academy on the Sunday it promises to astronomical event like no other!
Relive the Memories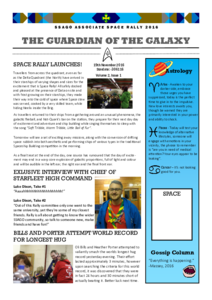 Relive the moments of Space Rally through the official Space Rally Newspaper, the Guardian of the Galaxy! All 3 issues are now online for you to enjoy.
---
About Rally
For those earthlings not in the know, a SSAGO Rally happens 3 times a year hosted by different clubs across the country. It's a fantastic event to try new activities, catch up with old friends and make new ones. Not been to a Rally before? Read all about the adventures of the last Rally!
So what are you waiting for? Strap in and get booked on!
Booking Information
08/10/2016 10:59 to 28/10/2016 00:00: Primary Phase [£25.00]
Booking early will ensure you are the last against the wall when the revolution comes* for the cheap price of 25 of your Earth pounds. It will also win you the admiration of employees at Megadodo Publications, one of the great publishing corporations of Ursa Minor. *Not a guarantee.
28/10/2016 00:00 to 04/11/2016 00:00: Secondary Phase [£28.00]
Still get your intergalactic ticket for the cheap, cheap price of £28. It will also make robots from Sirius Cybernetics Corporation activate their Genuine People Personality happiness chip...or at least we think it will.
04/11/2016 00:00 to 16/11/2016 00:00: Tertiary Phase [£30.00]
Well what are you waiting for? You just won't believe how vastly, hugely, mind-bogglingly awesome this rally is. I mean, you may think digital watches are a neat idea, but that's just peanuts to Space Rally! Still get involved for the pretty sweet deal of £30. Would've been sweeter if you booked sooner but that is still some pretty, dang, good value-for-money right there!
Activity of the moment
A sneak peak at one of the many activities to do at Space Rally!
Space Expedition (Long Hike)
Full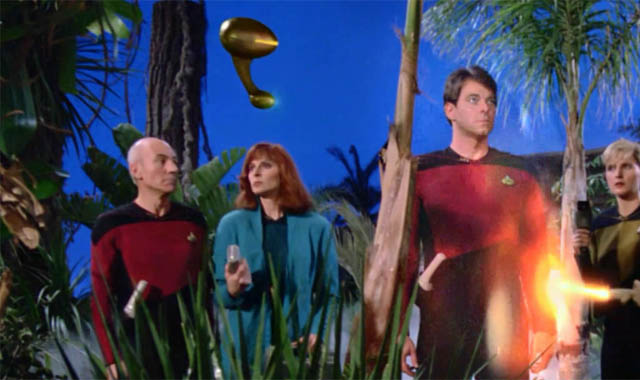 Walk from Leamington Spa to Coventry, starting along the Grand Union Canal then diverting into the countryside and Kenilworth along country and riverside paths on this longer (13.5 mi) hike. Leaves site early
Cost: £0.00
Spaces remaining: 0/15
If you experience any issues in the booking process, please contact webmaster@ssago.org.