Home
Midlands Freshers' Camp: Journey through Childhood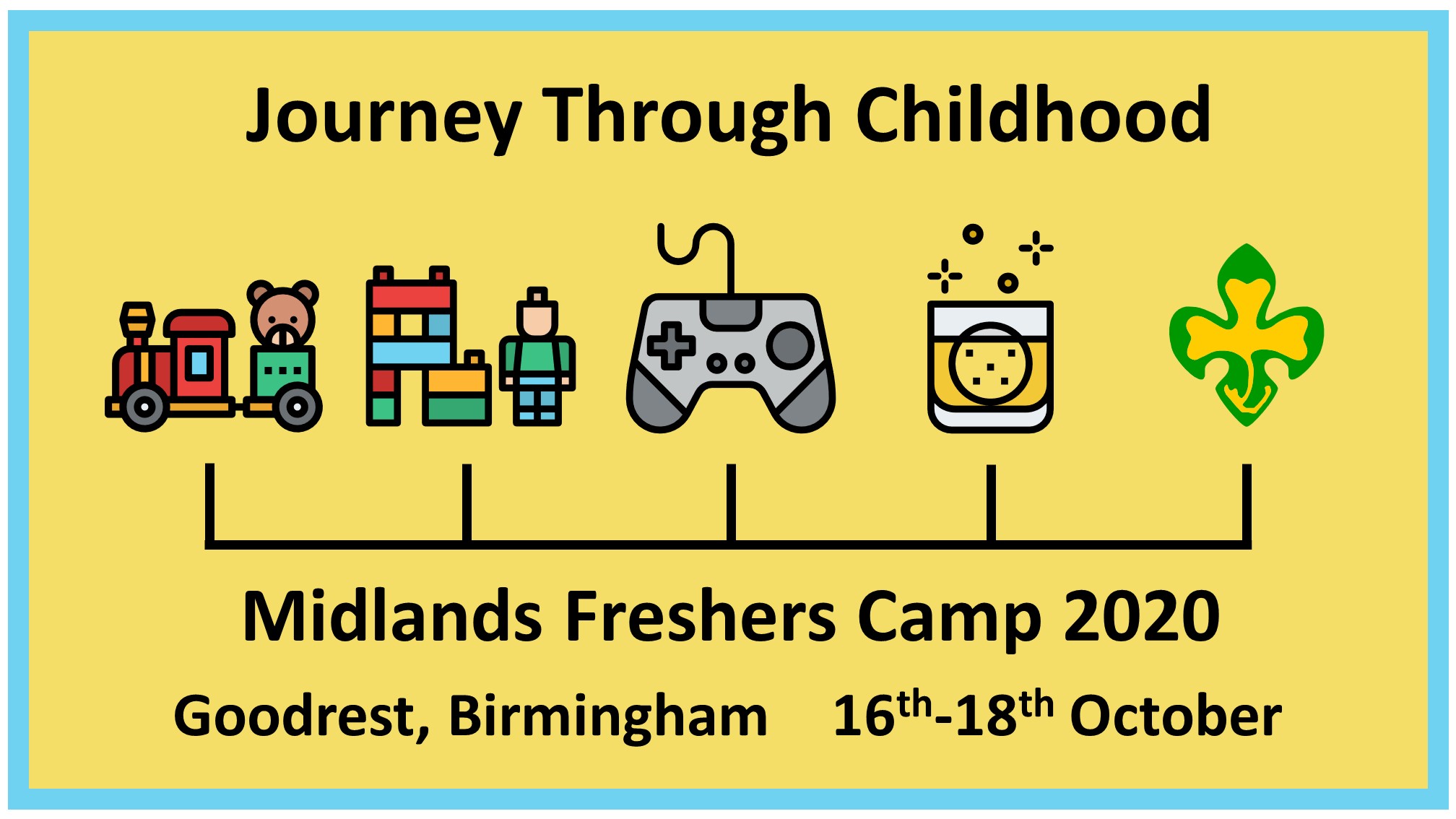 *** POSTPONED UNTIL FURTHER NOTICE ***
SAVE THE DATE!!!
This year BUSAG will (hopefully) be organising Midlands Freshers' Camp 2020!
Our theme: Journey through Childhood
From party games, to CBBC quizzes to getting a job, It's a journey we've all done before, but this time you get to do it with your Midlands SSAGO pals!
Open to all Midlands SSAGO clubs (or for any other keen beans!).
Please note: Due to the continued uncertainty over when the government is going to completely withdraw social distancing measures and allow gatherings of this size, bookings for Midlands Freshers' Camp 2020 will not open until we can be sure that the event can take place.
If you experience any issues in the booking process, please contact webmaster@ssago.org.