Welcome to SSAGO Goes to Birmingham Pride!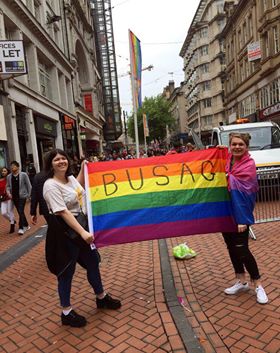 We'll be attending Birmingham Pride and (hopefully!) walking in the parade representing SSAGO and the League of Midlands. We as a club have loved attending Pride in previous years, and hopefully we can make a new LoM tradition in getting together to attend Birmingham Pride.
Everyone is welcome, whether you're LGBTQ+ or not, just be open and ready to celebrate one of the biggest highlights of Birmingham's social calendar!
If you experience any issues in the booking process, please contact webmaster@ssago.org.